I decided that the followup to the backpack is going to be a ski jacket. Because the fabrics will be much more expensive than anything else I've worked with, I've made a muslin mockup first. Ideally, having made the mockup will help prevent any obvious mistakes when I move on to the real thing. The cotton muslin turned out to be something of a pain in its own right as it's very light and frays easily.
The size is approximately a men's medium and fits well, but only as a thin shell. There isn't a ton of mobility allowed when wearing anything other than a t-shirt, and this isn't the full-weight fabric with a liner. The real version will have to be sized up to accommodate layers properly.
I used the Fairbanks pattern from Green Pepper with modifications so that it's no longer a pullover. This primarily meant extending a zipper down the center and adding a breast pocket.
The real jacket I am planning will be much more complicated than this mockup. I intend on adding a full mesh and taffeta liner, pit zips, powder skirt, hand warmer pockets, inner pockets, and a larger hood to accommodate a helmet. I've ordered a few sets of swatches from Seattle Fabrics and Ripstop By The Roll to get a sense of waterproof fabric options. The ideal fabric I'm imagining is waterproof/breathable and has a sturdy feel to it.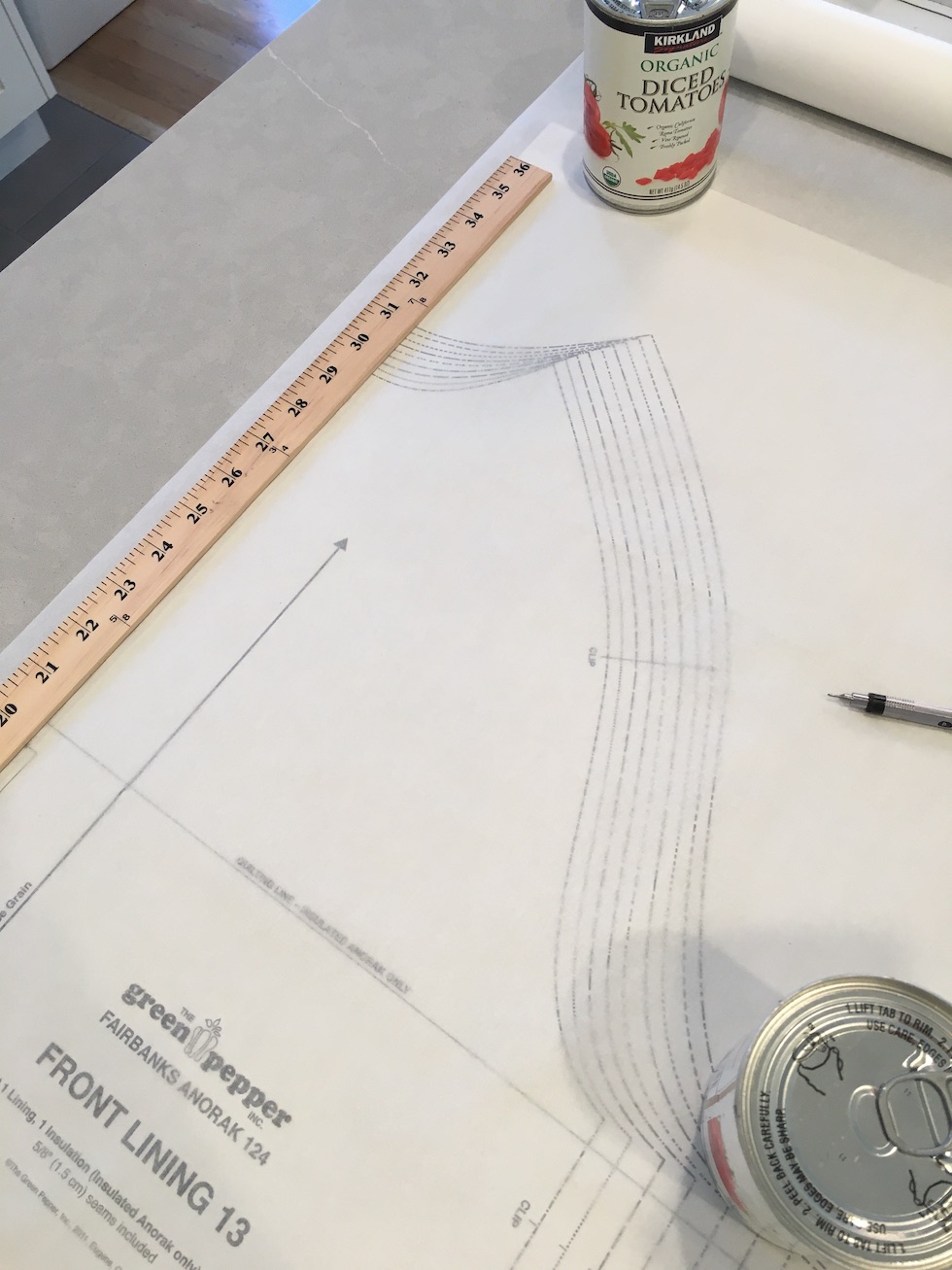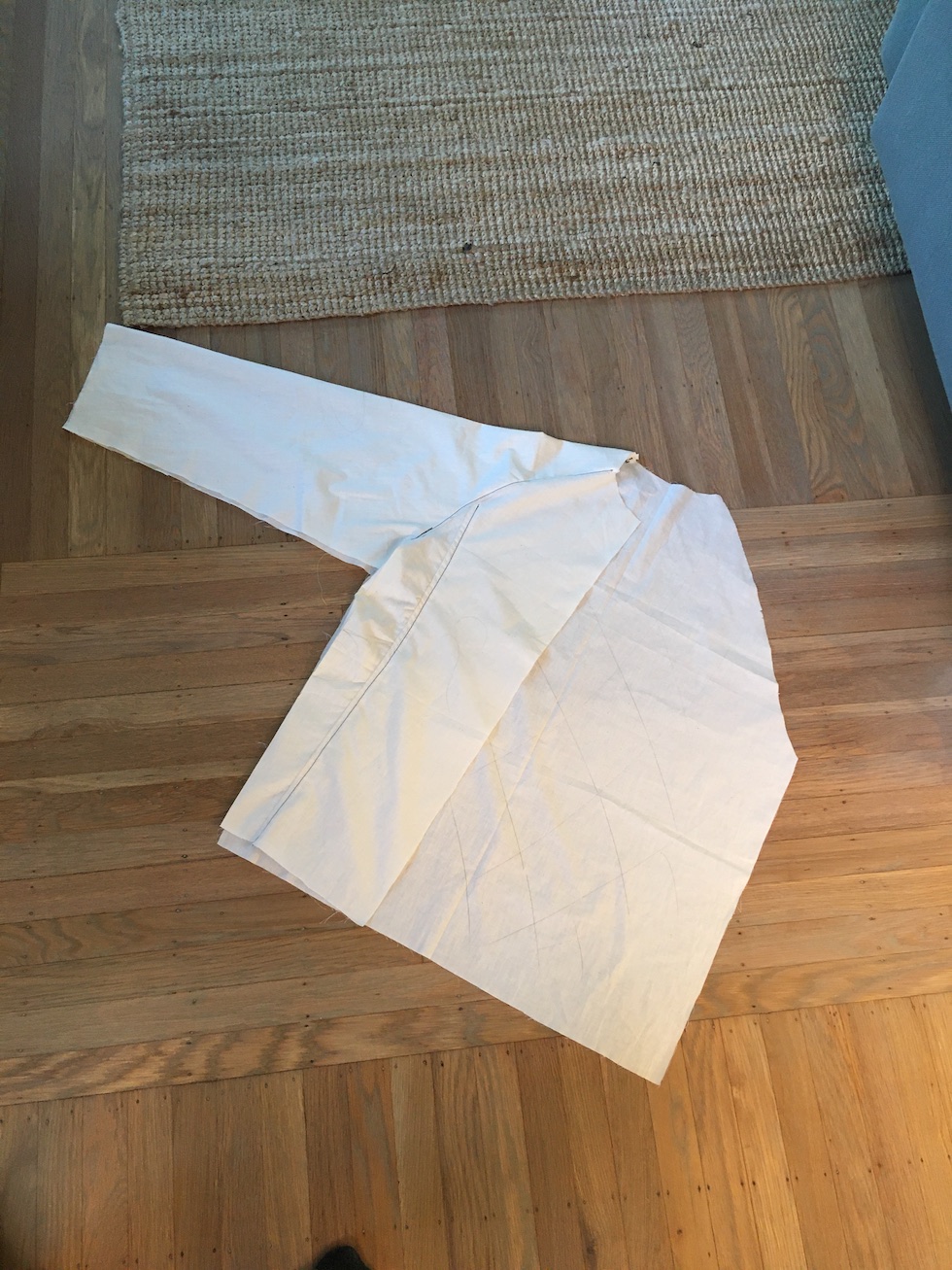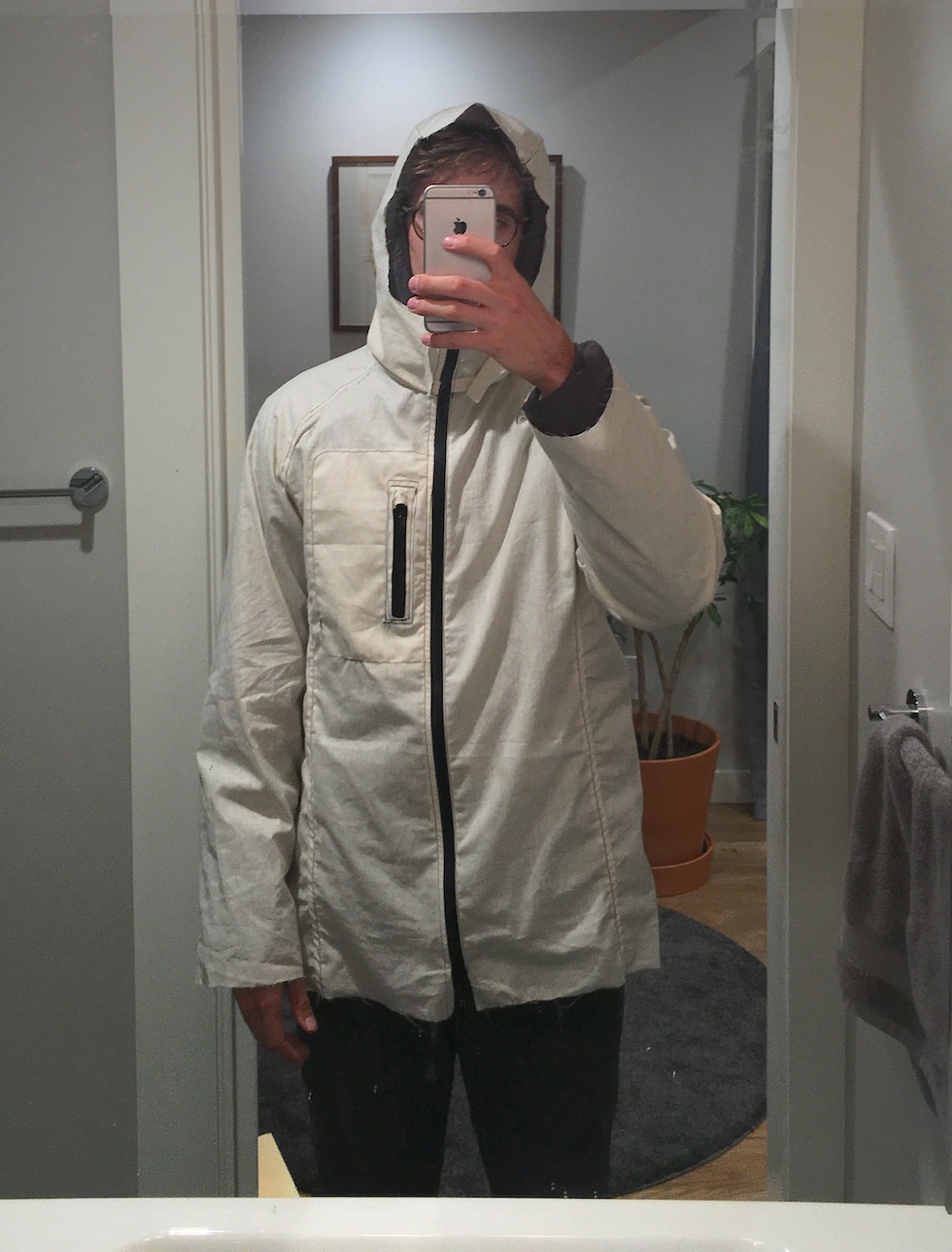 I really left out a lot of complexity with this mockup by foregoing the liner and not testing all the details like the hems and cuffs. Hopefully it is representative enough that I do not have too many issues with the real thing.